Homecoming that is.
So I decided I'm going to try and attend every single dance at my school this year. We'll see how that goes, but I'm sure I'll have fun at every single one.
So I started looking up dresses for homecoming (I think I may already have a dress that works, but I was bored and started looking up dresses).
Here are the best:
I seriously could not find the designer of this dress, which makes me so so sad. Not only is this frock adorable, it also works for all body types. Price Range: 120-130$
Design by Fire Hardware
Do you love that tribal trend? If so, This dress will most likely appeal to you. Simple and subdued, yet sweet and casual! Price: 46$
Designer: Topshop
From the thin gold belt to the slight colourblocking, this garment screams subtle luxury (or Gucci Spring RTW 2011, whichever works.) Price: 55 euros (76$)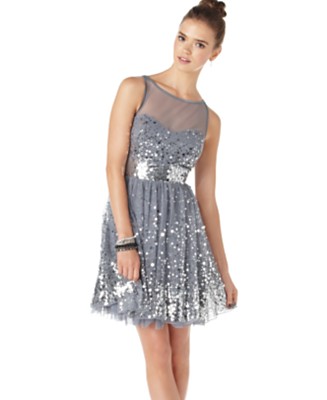 Design by Ruby Rox
Sophisticated, fun, and cute. Reminds me a lot of Audrey Hepburn and Zooey Deschanel. Price Range: 75-100$
Design by Modcloth
Gorgeous-ness. Seriously divine fabric. If you love 50s/60s style, you probably can't stop staring at this dress like I am right now. Works for every body type. Price: 70$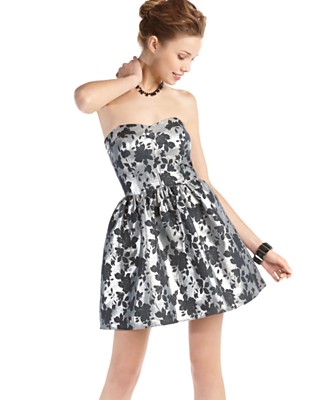 Design by Roberta
Totally adorable. The perfect strapless "tea party" dress that every girl searches endlessly for. Price Range: 50-70$
Design by Topshop
Adorable badassness. There's something so wonderful about a little black leather dress. Price: 50 euros (70$)
Design by Lush
Really really... "designer-y." Simple, but looks somewhat expensive. Interesting asymmetrical hemline. Note: Probably won't work with all body types. Price: 48$
Design by Modcloth
Perfect for Boho Babes. Has that perfect "beachy" feeling to it, and is also super elegant. Price: 85$
Design by Topshop
Really unique. The shape is so simple, but the beaded fringe definitely add some fun. Price: 175 euros (243$)
I seriously could go on and on and on but I have to go eat something. Bye :)
Oh and don't worry, the worst are yet to come.